Project Tools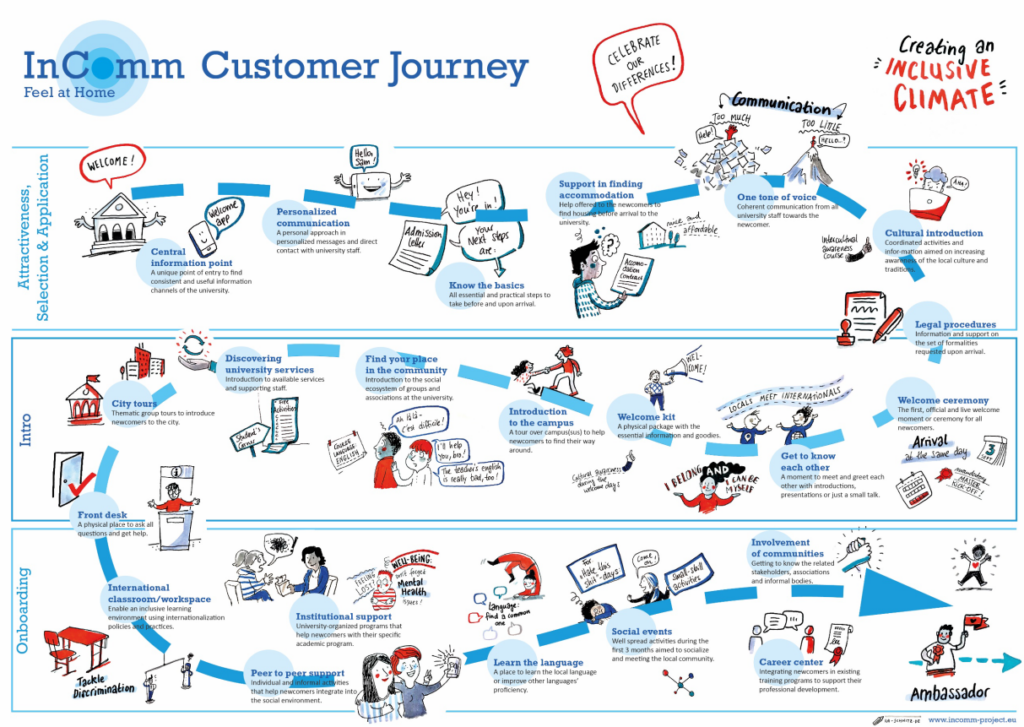 Build Your Ideal Welcome Journey!
The Customer Journey Model is made of a set of elements, together forming a complete welcome process for incoming Master students and PhD's. It was written from the Newcomers perspective, with no differences in nationality. When all elements are taken into account, this could be perceived as 'the ideal welcome journey'. By choosing different elements, a fitting welcome journey can be made for your institution.
The InComm+ tool is a web‐based tool in which the customer journey of the welcome process of master's students and PhD candidates at a university can be analyzed. If used annually, the InComm+ Tool can be used to monitor the improvements over the years. The graphical overview per year makes it visible where extra attention is needed. For more detailed information about the tool please check out Chapter 3 of our Handbook.
The InComm+ Tool is currently in development.
Building Your Student Journey
Get your staff to fill in the missing sections to find the overlapping gaps and needs in your programs!
---
Create a Training Program
Find the instructions on how to do a
training at your institution in our handbook!
---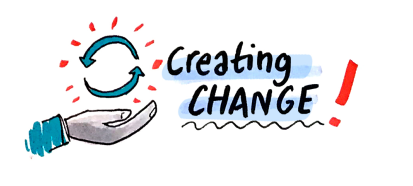 Establish a Survey or Questionnaire
Here is an example of the survey the Incomm project set up in order to better understand the needs and experiences of our students.
---
Collect Your Best Practices
Add in the successful programs alreadying running at your institutions in order to create a collection for future reference! You can find all the Best Practices collected throughout our Incomm Project on our Results page.