InComm: Feel at Home
The Project
Various academic studies and international surveys have shown the difficulties that newly enrolled international students face upon arriving at their new institutions. Master's and doctoral students are particularly prone to experience problems in orienting themselves and adapting to new academic and socio-cultural environments. International offices and welcome centres are often the first resource that students use to obtain information and help to get adjusted.
InComm was established in order to help ease the onboarding of newly enrolled national and international master's and doctoral students, to improve their feeling of inclusion and to foster the creation of a true international campus.
InComm will collect best practices across institutions of higher education, develop a customer journey, create training modules and design an interactive InComm+ Tool to support staff working with national and international students.
News
InComm Initiative Repository
Now online!
Successful Training Programme
Series of workshops and presentation of the Customer Journey met with positive feedback in Graz, Austria.
Project Meeting in Graz
Pre-Training Programme Planning and updates discussed by the InComm Project Team.
Outputs
Coming Soon: All outputs are currently being developed.

#1:
Catalogue of
Best Practices
#2:
Customer
Journey

#3:
Training
Modules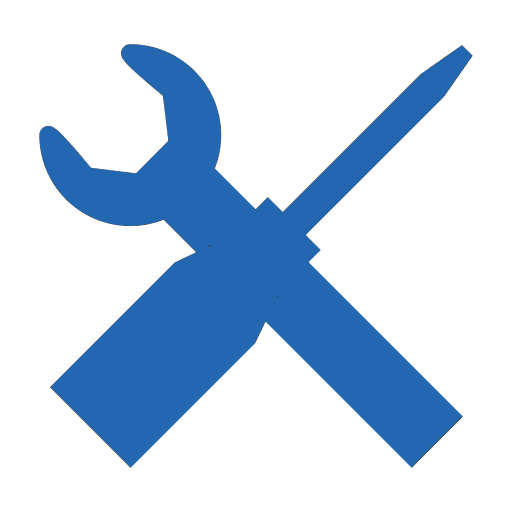 #4:
InComm+
Tool
Knowledge specifically about onboarding is still diffuse. There are many initiatives that have been utilized and implemented at each of the InComm partner institutions, as well as at European and non-European universities. One of the goals of InComm is to collect all of this knowledge and make it available to everyone. We are currently developing a repository of initiatives, including initiatives developed in the InComm project.
The InComm team, along with the participants of the online Collective Intelligence Conference, created drafts of the Customer Journeys for PhD and master's students. View the drafts on the CIC event page:
The training modules will cover the following topics:

Improving integration at home
Accessibility to universities worldwide
Tackling inclusion as well as social differences
Supporting academic staff working in the field of welcoming and onboarding
The training modules are currently being developed. Our next meeting regarding this topic will be the "Building the inclusive university culture, from ideas to implementation" Training Programme at TU Graz.
The InComm+ Tool will provide a quick insight into the status of the feeling of belonging for newcomers. The tool will give an insight on the strong and weak points of the institutions welcome process, and link directly to projects that can strengthen the Customer Journey. The InComm+ Tool is currently in development.

Planned Activities

Defining


Defining a welcoming process for degree-seeking master's and PhD students, starting with the application (ca. 3 months before arrival) and ending with onboarding (ca. first 3 months after arrival).
Uniting


Uniting the many stakeholders with various backgrounds involved in the welcoming and onboarding phases at our campuses.
Involving


Uniting and involving the target group (master's and PhD's) in all our discussions via sounding bodies and working groups.
Including


Taking into account diversity in all aspects of the project to safeguard inclusion and to avoid biases, whether based on gender, race, ethnicity, religious orientation, sexual orientation, or disabilities.
Identifying


Identifying key performance indicators to measure how well our communities are integrated, as well as continuously monitoring the status of this integration.
Implementing


Identifying, developing and implementing best practices in all phases, including the curriculum creation and the development of innovative doctoral training programs.

Project Members
KTH Royal Institute of Technology – Stockholm
Mirko Varano
Mirko Varano graduated with a degree in Political Science with a specialization in International Relations and European Studies from the University of Turin, Italy. He has been active in the field of internationalization of higher education since 1992, when he started working as Erasmus Coordinator at the Technical University of Turin (Italy) where he held, over a period of 15 years, different positions including Head of the International Projects Unit within the department of International Affairs. Between 2008 and 2010, he served as Coordinator of the CLUSTER Network and in 2010 he started working as International Officer at KTH Royal Institute of Technology – Stockholm (Sweden), where he served in a number of positions related to internationalization strategies, university networks and external funding. Between 2013 and 2016 he has been a member of the International Strategy group created ad-hoc by the university management as a consulting unit for all the international cooperation strategic endeavors. As of 2016, he is a member of the Project Support group within the department of international affairs. He is currently a member of the EAIE leadership and serves as chair of the Network for Joint Programmes.
Lotta Rosenfeldt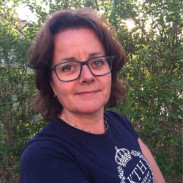 Lotta Rosenfeldt is the head of KTH Relocation, which is part of KTH's HR department. With KTH Relocation, she helps recruit about 800 people from abroad every year. About 50% are PhD students.
The connection between her job and the goals of InComm is clear, as the purpose of KTH Relocation is to streamline and systemize the reception of those who are recruited to from abroad and one of our main operations is to provide furnished apartments, where one can live during their first year at KTH. KTH Relocation offers a number of onboarding and integration events every year, approximately one event every fortnight.
In tandem with her team, she also assists with issues regarding insurance, spouses, immigration questions, integration and establishment in Sweden.
Eindhoven University of Technology
Erik de Jong
Erik de Jong M.Sc. is the Community Manager at Eindhoven University of Technology (TU/e).

The main task of the Community Manager at TU/e is to make all students and staff feel welcome at the university and, more specifically, to make international students and guests part of the TU/e community. Working through the whole organization, the community manager is supported by a steering group and has an annual budget to support the activities. His work includes developing policies, improving procedures, organizing community events, providing support to activities and events, improving communication channels and connecting people.

As Community Manager, Erik de Jong is TU/e's coordinator for the InComm project. He is able to collect knowledge and experience from the whole organization and then directly implement knowledge in the university's infrastructure.
Nadia Hagen
Nadia Hagen is a project manager at Eindhoven University of Technology (TU/e). In this project she supports her colleague Erik de Jong, Community manager at TU/e.

Her background is national and international student recruitment. She has several years of experience in this field. Therefore, the groups of incoming master's students and eventually also Ph.D. candidates, their concerns and their needs are not new to her. Furthermore, when studying abroad she experienced the exciting time as a new student abroad herself.
UPC Barcelona
Bérénice Martin
Bérénice Martin works on student mobility at UPC, specifically as UPC's UNITECH Local Coordinator. In addition to InComm, Bérénice is also involved in other European projects which encourage and support student mobility across Europe.
TU Darmstadt
Benedetta Gennaro
Benedetta Gennaro, Ph.D., is head of the International Student Services and coordinator for refugee integration at TU Darmstadt. She received her B.A. in the Department of Sociology – Mass Communications at Università degli Studi "La Sapienza" in Rome, an M.A. in Mass Communications from Miami University (Oxford, OH) and an M.A. and Ph.D. in Italian Studies from Brown University (Providence, RI). Her areas of research include gender and sexuality studies, cultural studies and visual methodologies, women and political violence, masculinity studies, and feminist methodologies. She was a researcher in the Institut für Soziologie at TU Darmstadt and served as acting professor of Sociology at Goethe Universität in Frankfurt.
Alissa Reinach
Alissa Reinach, M.A. is the advisor for all international students at the International Student Services department of TU Darmstadt. Originally from New York, U.S.A, she received her B.A. in International Relations at Webster University in Leiden, The Netherlands and moved to Germany in 2014 where she received her M.A. in Social Sciences from Freiburg University in Freiburg, Germany. In 2017 she joined TU Darmstadt to assist other international students in easing their start into their studies. Her work involves integration, social inclusion, assistance with residence permits and visa inquiries as well as the coordination of orientation programs for new incoming international students.
Técnico Lisboa
Rui Mendes
Rui Mendes is currently the Human Resources Director at Instituto Superior Técnico (IST|Universidade de Lisboa); He's a member of the Cascais Municipal Parliament in Portugal (5th largest city) with the role of President of the Commission for Education, Culture, Youth and Sports; He's also President of the Parents Association of a Private School and President of the Accounting Board of a Social Instituition – "O Companheiro"; During the last 5 years, was Head of International Affairs at Instituto Superior Técnico, member of advisory committee of T.I.M.E. Association (responsible for the Communication Task Force), member of the Follow-up committee of MAGALHAES Network (with several responsibilities as external funding manager), member of the Task Force in International Cooperation of the CESAER Network and local coordinator for several Erasmus Plus Projects (International Credit Mobility, Strategic Partnership and Capacity Building for Higher Education).
Ágata Nicolau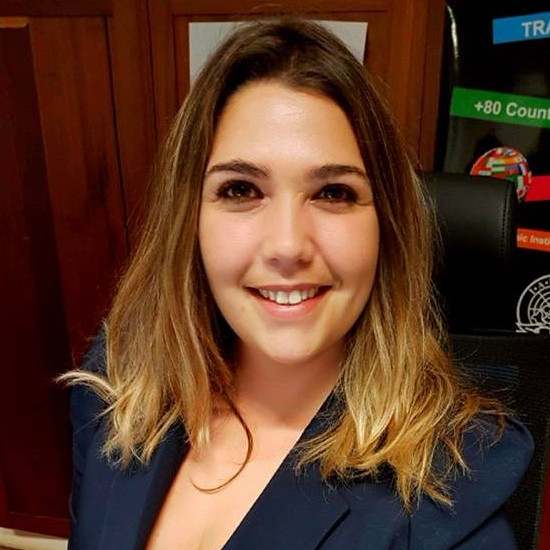 Ágata Nicolau is the head of the Admissions Office at Técnico Lisboa, University of Lisbon. She graduated in Languages and International Relations from Faculty of Arts and Humanities, University of Porto and Technische Universität Chemnitz (Germany) and postgraduate in Foresight, Strategy and Innovation from the Lisbon School of Economics and Management, University of Lisbon. She has worked at the Council of Europe (Strasbourg, France), at the Ministers' Committee and at Católica Lisbon School of Business and Economics. As part of Técnico Lisboa, Nicolau has worked with mobility students for almost 10 years and is responsible for programs involving students, staff and teaching staff such as: International Credit Mobility, InnoEnergy, Erasmus Mundus GroundwatCH, Vulcanus, IAESTE Portugal and IAESTE A.s.b.l in which she was the Strategic IAESTE Development Coordinator for 2 years.

Ágata has also been part of several international events organization, and also gave Portuguese classes to foreign students and workshops on Portuguese culture. Ágata has represented Técnico Lisboa and University of Lisbon internationally in several fairs, universities, high schools, consulates, embassies and other organizations. Ágata has been responsible for Técnico's Lisboa Admissions Office structure and team since its beginning.
TU Graz
Barbara Boettger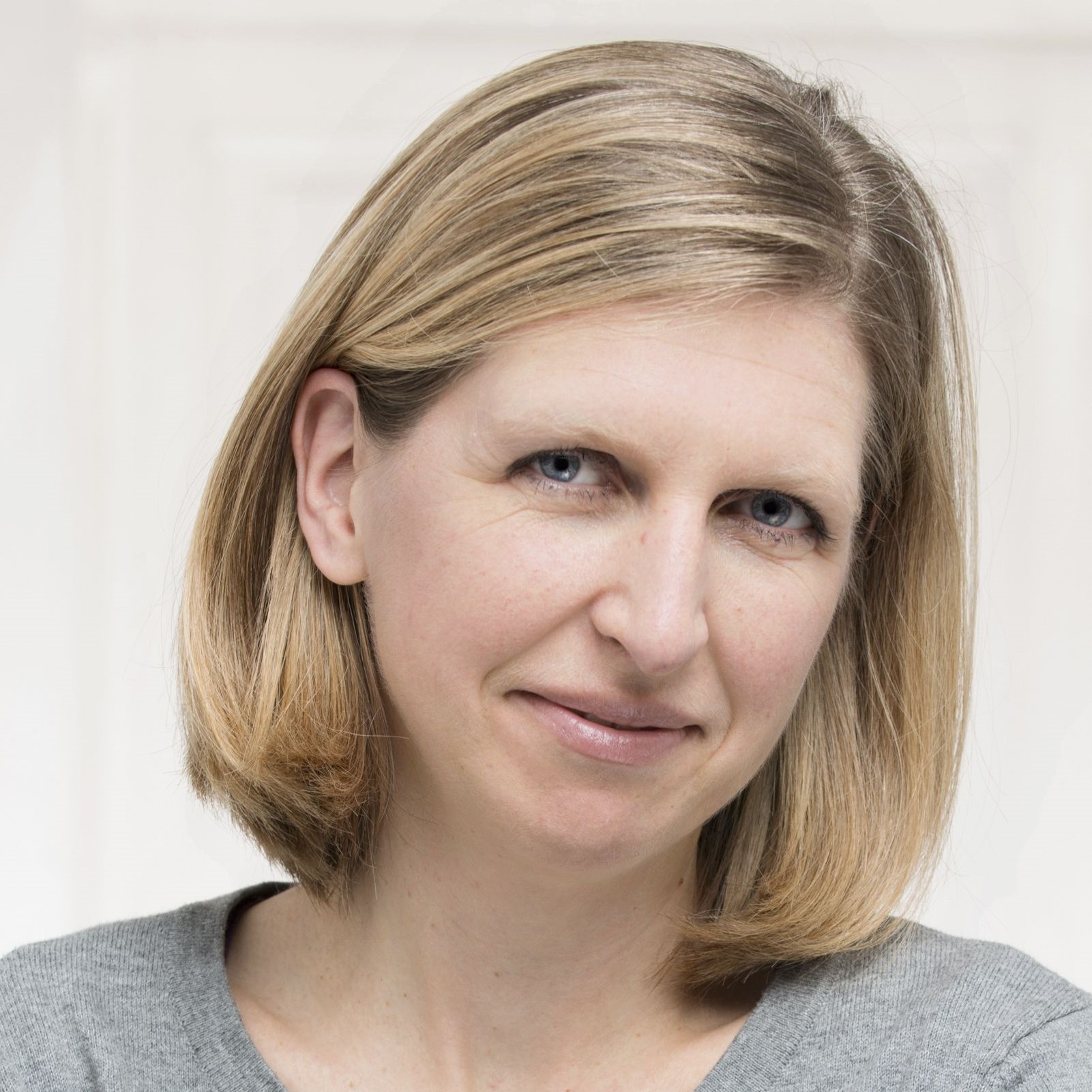 Barbara Boettger started her professional career as an advisor for student mobility at the University of Graz. This was when she began designing intercultural workshops for University of Graz exchange students to study with a colleague. Over the last 10 years, Barbara Boettger has designed and held many intercultural trainings for students and university staff at various institutions. Currently, she is working at Graz University of Technology where she is in charge of intercultural awareness trainings for both incoming and outgoing students, as well as specialized seminars for buddies. In 2015 she became a certified trainer for intercultural trainings. Aside from these intercultural trainings, Barbara Boettger is also responsible for the strategic partnerships the TU Graz holds with different international partners. She serves as the contact person for the Liaison Office in Shanghai.
Elisabeth Tomaselli
Elisabeth Tomaselli is an advisor at the International Office – Welcome Center and brings experience in the development of welcome services offered to international students and researchers at TU Graz. She is involved in the coordination of introduction programmes offered to international newcomers at the university including aspects of social integration and creating an inclusive international environment. Her work includes further the internal and external communication with regard to immigration law.
Elisabeth Tomaselli holds a degree in law with a focus on administrative law and political sciences.
← Previous University
Next University →
Special Thanks To: