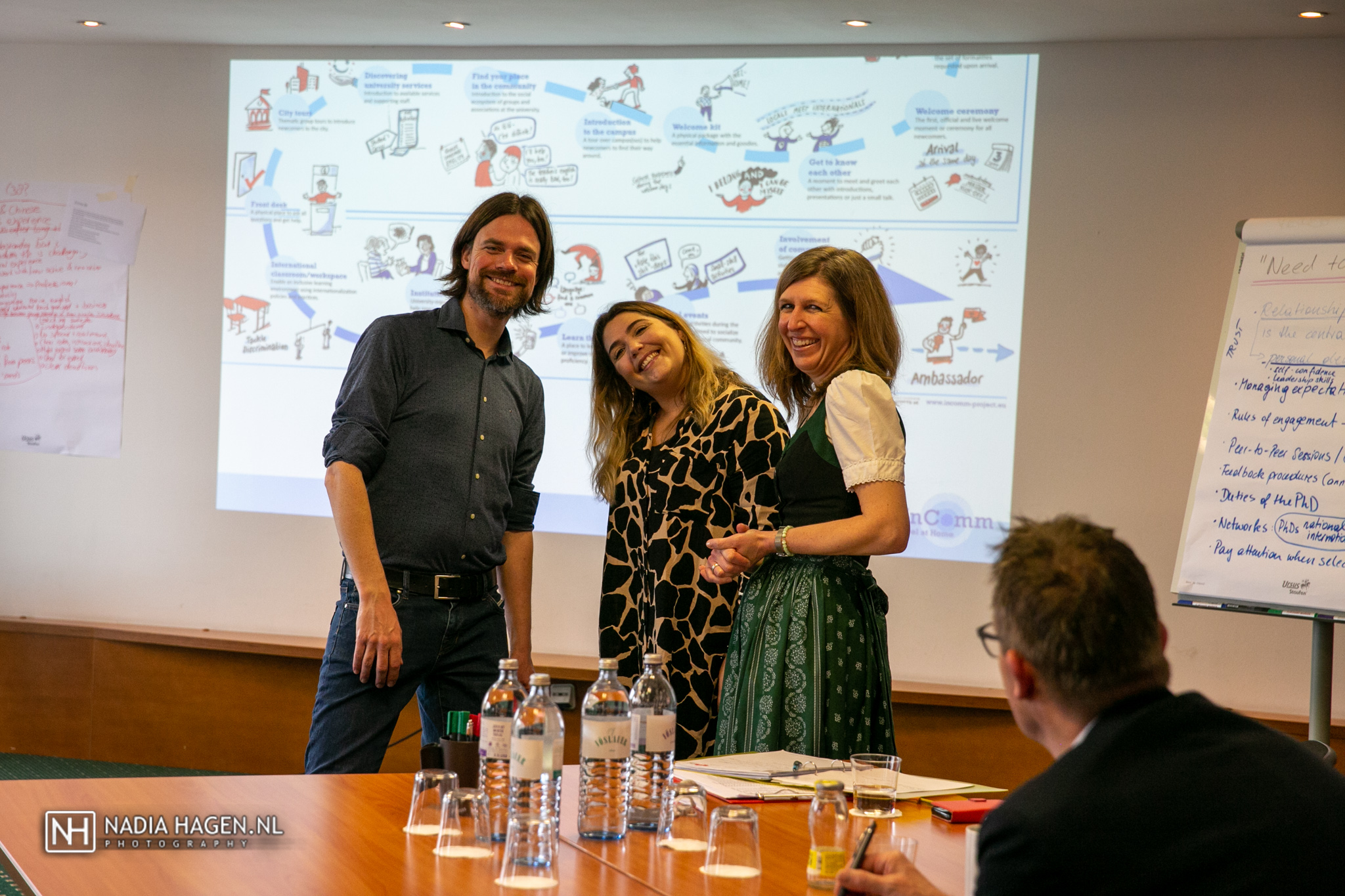 About the Project
The InComm project is implemented by 6 universities coming from different European countries, having different traditions and operating under different national frameworks. At the same time all of the partner institutions are active internationally, attract annually thousands of Master and PhD students from other countries to study and pursue academic carriers in Europe. Together with the large number of incoming students comes understanding that these young professionals shall feel welcomed at every stage of their study process and shall be integrated in social environments at their respective universities as well as socio-economic environment that the institution is a part of – legal framework, culture, accommodation, leisure – everything which makes the life bright, meaningful and enjoyable. The ultimate goal is that international students coming to our institutions are able carry out their studies from day one and become a part of social life of our cities, regions and countries.
We created a website where other institutions can refer back to as a way to not only understand the scope of our project better, but to also use our outcomes and tools to their advantage. They now have the opportunity to take what we've learned, what worked and didn't work to improve their own welcome processes in their institutions. Below you can find our Accessibility Statement and Privacy Policy for setting up this website.
The InComm team, along with the participants of the online Collective Intelligence Conference, created drafts of the Customer Journeys for PhD and master's students. View the drafts on the CIC event page:
The training modules will cover the following topics:

Improving integration at home
Accessibility to universities worldwide
Tackling inclusion as well as social differences
Supporting academic staff working in the field of welcoming and onboarding
The training modules are currently being developed. Our next meeting regarding this topic will be the "Building the inclusive university culture, from ideas to implementation" Training Programme at TU Graz.
The InComm+ Tool will provide a quick insight into the status of the feeling of belonging for newcomers. The tool will give an insight on the strong and weak points of the institutions welcome process, and link directly to projects that can strengthen the Customer Journey. The InComm+ Tool is currently in development.
---
Meet the InComm Team!
University Partners
KTH Royal Institute of Technology – Stockholm
Mirko Varano
Mirko Varano graduated with a degree in Political Science with a specialization in International Relations and European Studies from the University of Turin, Italy. He has been active in the field of internationalization of higher education since 1992, when he started working as Erasmus Coordinator at the Technical University of Turin (Italy) where he held, over a period of 15 years, different positions including Head of the International Projects Unit within the department of International Affairs. Between 2008 and 2010, he served as Coordinator of the CLUSTER Network and in 2010 he started working as International Officer at KTH Royal Institute of Technology – Stockholm (Sweden), where he served in a number of positions related to internationalization strategies, university networks and external funding. Between 2013 and 2016 he has been a member of the International Strategy group created ad-hoc by the university management as a consulting unit for all the international cooperation strategic endeavors. As of 2016, he is a member of the Project Support group within the department of international affairs. He is currently a member of the EAIE leadership and serves as chair of the Network for Joint Programmes.
Victor Kordas
Victor Kordas graduated 1993 from Taras Shevchenko Kyiv National University faculty of Cybernetics with the specialization in Complex System Simulation. Since 2003 works at KTH Royal Institute of Technology on development, implementation and support of the international projects with external funding at KTH External Relations. Since 2016 is a part of the Project Support unit at KTH International Relation Office. Provide support for the staff at KTH on implementation of international educational projects including financial framework, communication with the funding authorities and reporting. Has experience of successful cooperation with the universities from different regions including China, MEDA, Eastern Europe, Latin America, Africa and Caribbean.
Eindhoven University of Technology
Erik de Jong
Erik de Jong M.Sc. is the Community Manager at Eindhoven University of Technology (TU/e).

The main task of the Community Manager at TU/e is to make all students and staff feel welcome at the university and, more specifically, to make international students and guests part of the TU/e community. Working through the whole organization, the community manager is supported by a steering group and has an annual budget to support the activities. His work includes developing policies, improving procedures, organizing community events, providing support to activities and events, improving communication channels and connecting people.

As Community Manager, Erik de Jong is TU/e's coordinator for the InComm project. He is able to collect knowledge and experience from the whole organization and then directly implement knowledge in the university's infrastructure.
Nadia Hagen
Nadia Hagen is a project manager at Eindhoven University of Technology (TU/e). In this project she supports her colleague Erik de Jong, Community manager at TU/e.

Her background is national and international student recruitment. She has several years of experience in this field. Therefore, the groups of incoming master's students and eventually also Ph.D. candidates, their concerns and their needs are not new to her. Furthermore, when studying abroad she experienced the exciting time as a new student abroad herself.
UPC Barcelona
Bérénice Martin
Bérénice Martin works on student mobility at UPC, specifically as UPC's UNITECH Local Coordinator. In addition to InComm, Bérénice is also involved in other European projects which encourage and support student mobility across Europe.
TU Darmstadt
Benedetta Gennaro
Benedetta Gennaro, Ph.D., is head of the International Student Services and coordinator for refugee integration at TU Darmstadt. She received her B.A. in the Department of Sociology – Mass Communications at Università degli Studi "La Sapienza" in Rome, an M.A. in Mass Communications from Miami University (Oxford, OH) and an M.A. and Ph.D. in Italian Studies from Brown University (Providence, RI). Her areas of research include gender and sexuality studies, cultural studies and visual methodologies, women and political violence, masculinity studies, and feminist methodologies. She was a researcher in the Institut für Soziologie at TU Darmstadt and served as acting professor of Sociology at Goethe Universität in Frankfurt.
Alissa Reinach
Alissa Reinach, M.A. is the advisor for all international students at the International Student Services department of TU Darmstadt. Originally from New York, U.S.A, she received her B.A. in International Relations at Webster University in Leiden, The Netherlands and moved to Germany in 2014 where she received her M.A. in Social Sciences from Freiburg University in Freiburg, Germany. In 2017 she joined TU Darmstadt to assist other international students in easing their start into their studies. Her work involves integration, social inclusion, assistance with residence permits and visa inquiries as well as the coordination of orientation programs for new incoming international students.
Técnico Lisboa
Rui Mendes
Rui Mendes is currently the Human Resources Director at Instituto Superior Técnico (IST|Universidade de Lisboa); He's a member of the Cascais Municipal Parliament in Portugal (5th largest city) with the role of President of the Commission for Education, Culture, Youth and Sports; He's also President of the Parents Association of a Private School and President of the Accounting Board of a Social Instituition – "O Companheiro"; During the last 5 years, was Head of International Affairs at Instituto Superior Técnico, member of advisory committee of T.I.M.E. Association (responsible for the Communication Task Force), member of the Follow-up committee of MAGALHAES Network (with several responsibilities as external funding manager), member of the Task Force in International Cooperation of the CESAER Network and local coordinator for several Erasmus Plus Projects (International Credit Mobility, Strategic Partnership and Capacity Building for Higher Education).
Ágata Nicolau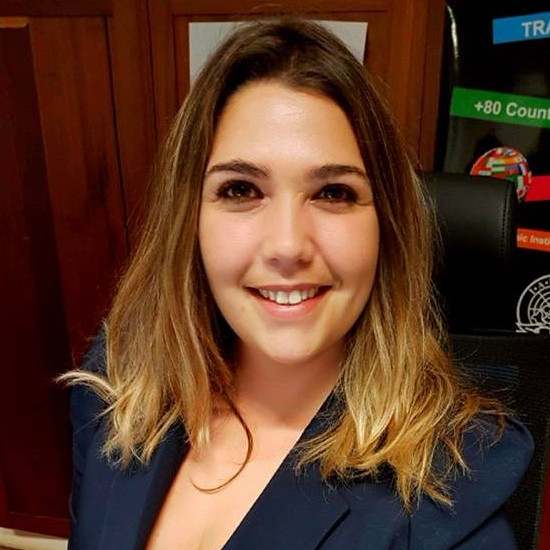 Ágata Nicolau is the head of the Admissions Office at Técnico Lisboa, University of Lisbon. She graduated in Languages and International Relations from Faculty of Arts and Humanities, University of Porto and Technische Universität Chemnitz (Germany) and postgraduate in Foresight, Strategy and Innovation from the Lisbon School of Economics and Management, University of Lisbon. She has worked at the Council of Europe (Strasbourg, France), at the Ministers' Committee and at Católica Lisbon School of Business and Economics. As part of Técnico Lisboa, Nicolau has worked with mobility students for almost 10 years and is responsible for programs involving students, staff and teaching staff such as: International Credit Mobility, InnoEnergy, Erasmus Mundus GroundwatCH, Vulcanus, IAESTE Portugal and IAESTE A.s.b.l in which she was the Strategic IAESTE Development Coordinator for 2 years.
Denise Matos
Denise Matos has a Post-Graduation degree in International Relations, a M.A. in African Studies and completed her advanced PhD training course in Human Geography, specialization in European Public Policy. Currently, she coordinates the International Affairs Department at Instituto Superior Técnico ULisboa. She is involved in several European projects with emphasis in communication, internationalization strategies and entrepreneurship. She is the National representative of IAESTE Portugal, the International Association for the Exchange of Students for Technical Experience. She has over 15 years of experience in international relations: in and outbound student mobility, international student recruitment, strategic partnerships, innovative academic programmes and student mobility issues.
TU Graz
Barbara Boettger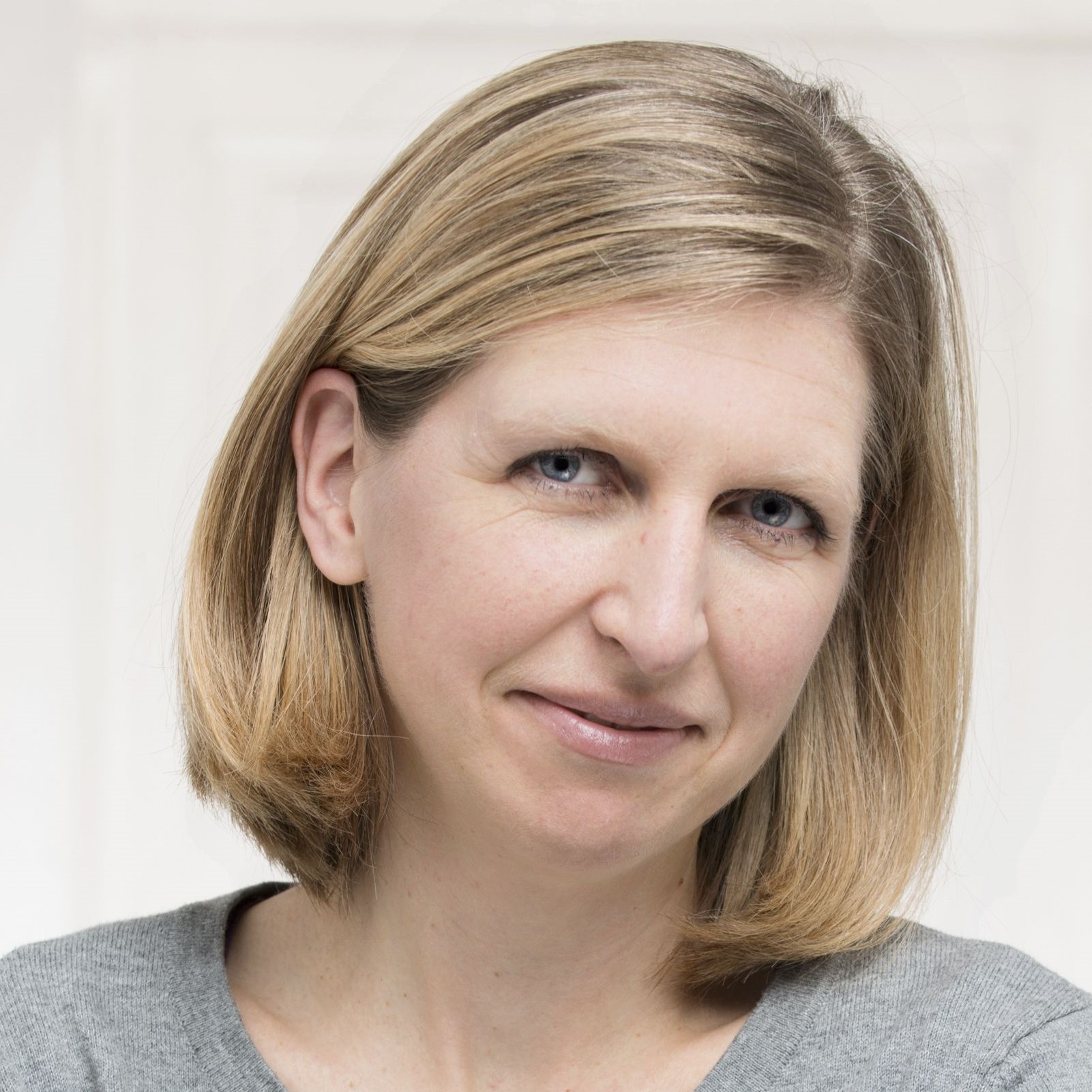 Barbara Boettger started her professional career as an advisor for student mobility at the University of Graz. This was when she began designing intercultural workshops for University of Graz exchange students to study with a colleague. Over the last 10 years, Barbara Boettger has designed and held many intercultural trainings for students and university staff at various institutions. Currently, she is working at Graz University of Technology where she is in charge of intercultural awareness trainings for both incoming and outgoing students, as well as specialized seminars for buddies. In 2015 she became a certified trainer for intercultural trainings. Aside from these intercultural trainings, Barbara Boettger is also responsible for the strategic partnerships the TU Graz holds with different international partners. She serves as the contact person for the Liaison Office in Shanghai.
Elisabeth Tomaselli
Elisabeth Tomaselli is an advisor at the International Office – Welcome Center and brings experience in the development of welcome services offered to international students and researchers at TU Graz. She is involved in the coordination of introduction programmes offered to international newcomers at the university including aspects of social integration and creating an inclusive international environment. Her work includes further the internal and external communication with regard to immigration law.
Elisabeth Tomaselli holds a degree in law with a focus on administrative law and political sciences.
Jasmin Hus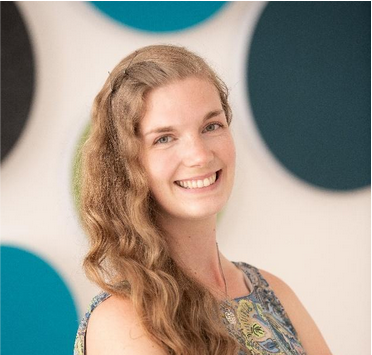 Jasmin Hus is an advisor in the International Office – Welcome Centre and is responsible for welcoming and assisting international students, staff and guests at TU Graz. This includes advice before their arrival, during their stay and up to their departure on topics such as entry regulations, living in Graz, networking and integration. Furthermore, Jasmin Hus is the contact person for Fulbright Austria Scholarships for Teachers and Researchers from the USA, and is additionally in charge of social media and PR. She holds a degree in English and American studies and has been abroad several times during her studies, meaning that she knows from her own experience how internationals feel abroad.
← Previous University
Next University →
---
News
Kick-Off Meeting: Eindhoven, The Netherlands 22-23 October 2019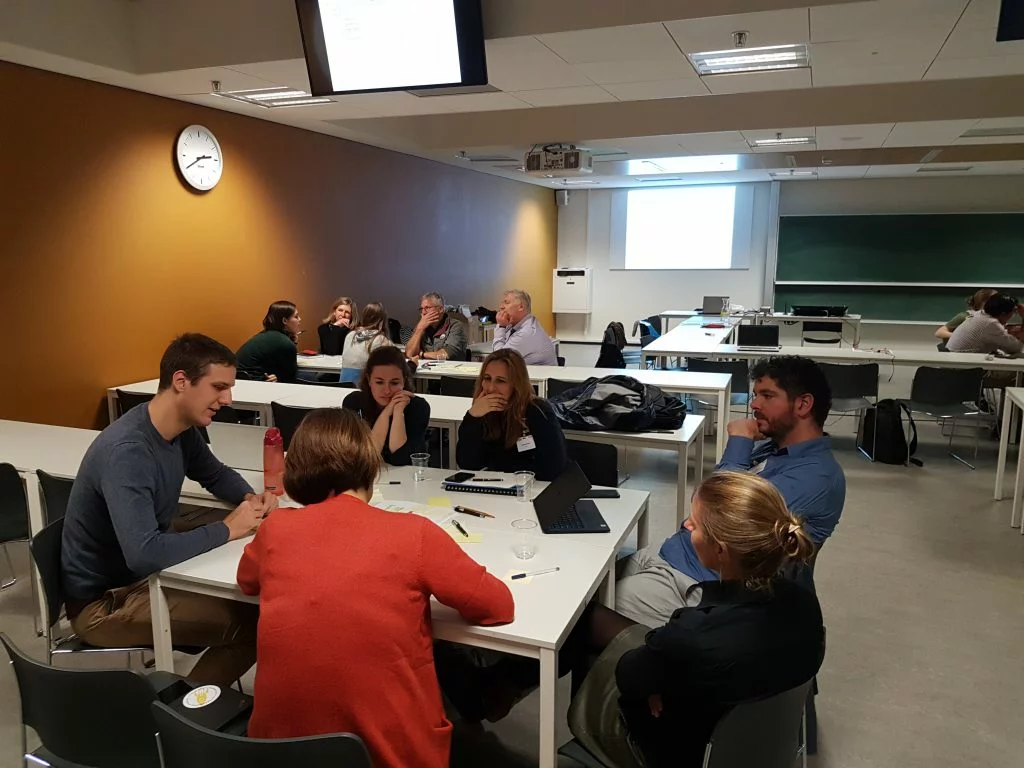 Part of the program meeting included the keynote speech of the Phd candidate Janna Behnke on her research on "How to Create an Inclusive University Climate". In addition to learning from Behnke's talk, the team worked on the next steps of the project such as preparing a zero measurement under master's students and Phd candidates and worked on developing a workshop on "How to Develop the Ideal Welcome Process".
Team Meeting: Graz, Austria 29 March 2022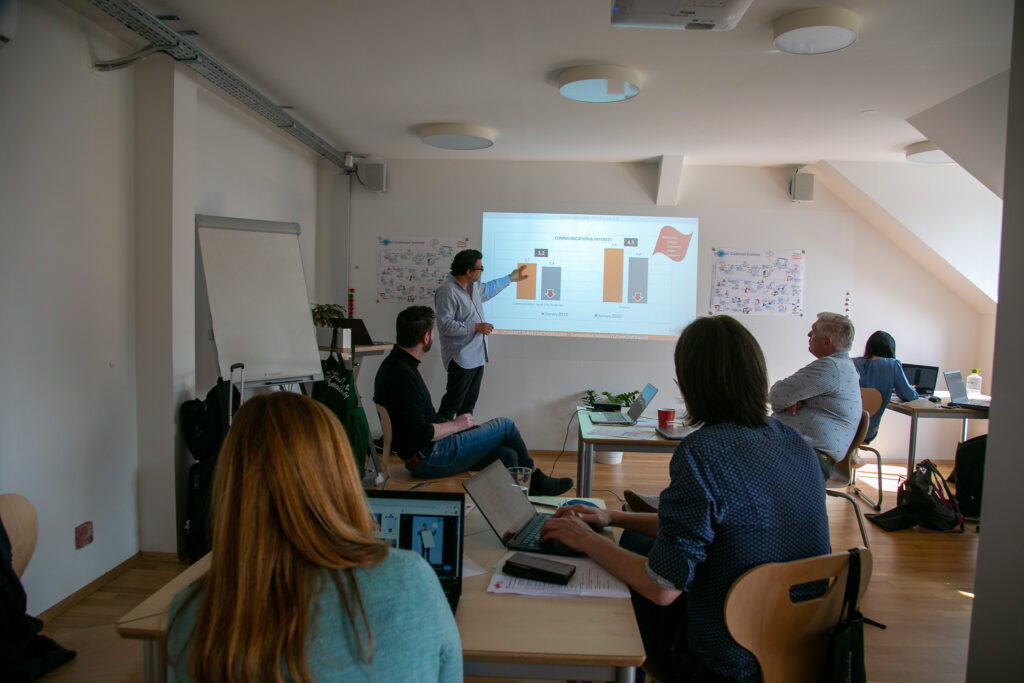 The InComm Team met in Graz before the Training Programme to discuss the pending results of the third student survey, gather best practices from the partner universities, as well as to share general updates. Preparations were made and brainstorming meetings were disseminated before the Training Programme the following day.
Team Meeting: Cascais, Portugal 29 – 30 September 2022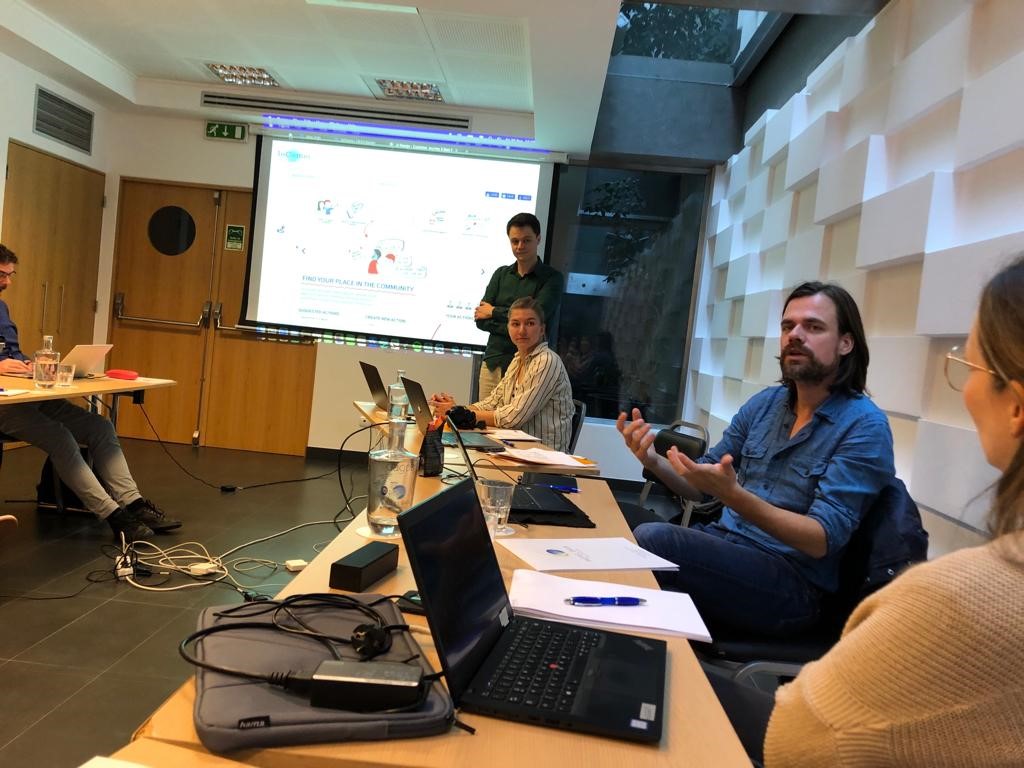 The Incomm team separates into different groups to finalize the Incomm project and revamp the website to make it more user-friendly for visiting institutions.
During Incomm's final team meeting, the project partners worked on organizing their final event taking place in Barcelona to present the results of the Incomm Project. The team also worked on how to enhance the develops and showcase the new Incomm+ Tool for the event and the website.
Gallery
Below you can find more pictures taken during our Training Program in Graz, Austria.
Special Thanks To:
For general questions or comments, please contact info@incomm-project.eu